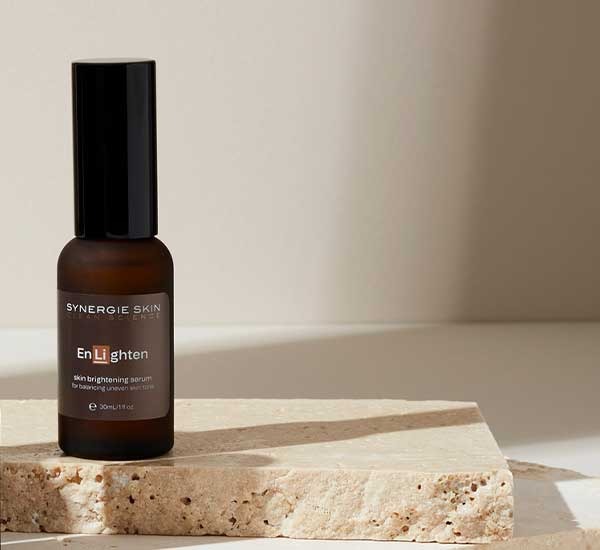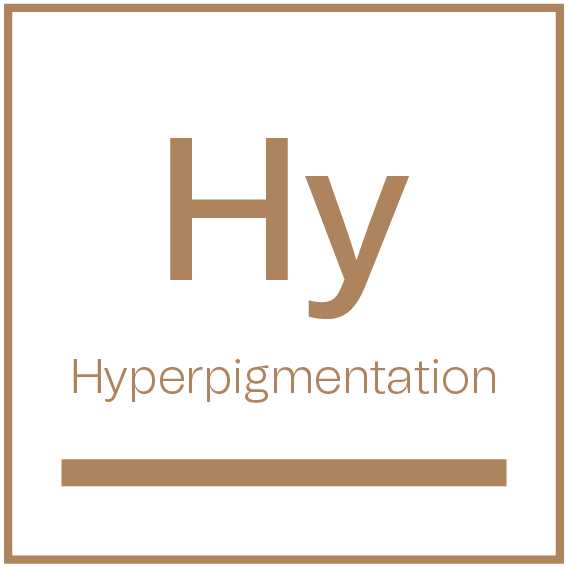 Hyperpigmentation 101
There are three types of hyperpigmentation that are treatable with cosmeceuticals and skin treatments: sunspots, post-inflammatory hyperpigmentation (PIH), and melasma.
Sunspots or 'age spots' are the most common form of hyperpigmentation. This condition is caused by melanocytes, which fill your skin cells in melanin (our natural dark pigment) in a well-intentioned effort to protect you from solar damage. For this reason, sun protection is the most vital component in treating any form of hyperpigmentation. As a preventative measure, apply effective sunscreen whilst avoiding long periods of sun exposure – this way, you avoid triggering your melanocytes (pigment producing cells) in the first place! Using a physical sunscreen with zinc oxide daily will protect your skin against UVA, UVB, IR (infrared), and HEV (high energy visible light/blue light) damage, which will prevent pigmentation from becoming more prominent. Zinc is also anti-inflammatory, which can assist other triggers for pigmentation.
Post-inflammatory hyperpigmentation (PIH) refers to the red, purple, or brown areas that appear on the skin after trauma, heat, or infection. This is because the skin has been wounded, and the melanocytes are attempting to protect the skin once again by creating more pigment. Many people refer to PIH as a type of scar, but technically this isn't true because there's no tissue loss under the skin. Some people with darker skin tones are more prone to PIH from skin trauma, which is why they should avoid treatments that are too aggressive or overheat the skin.
Melasma is caused by both internal hormonal triggers and environmental triggers, mainly affecting women - although it also affects 10% of men. Dark patches are often evenly distributed over the face, cheeks, chin, bridge of the nose, and forehead. This condition is commonly caused by UV light, blue light, and pregnancy hormones. Other hormonal changes such as a menopause, HRT, contraceptives, and stress-induced cortisol levels can also exacerbate the condition.
Read more