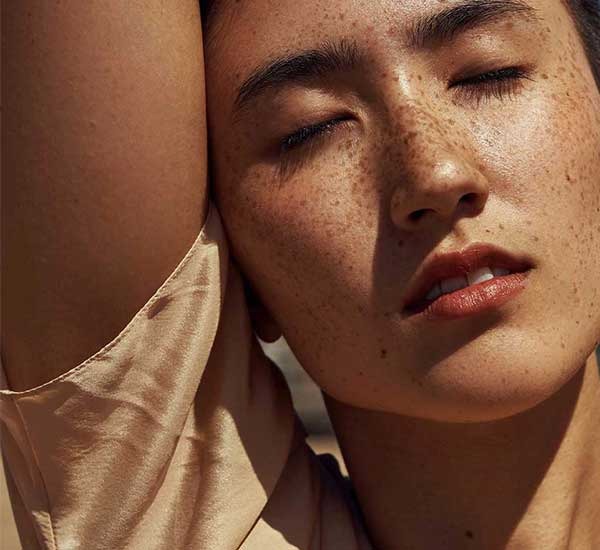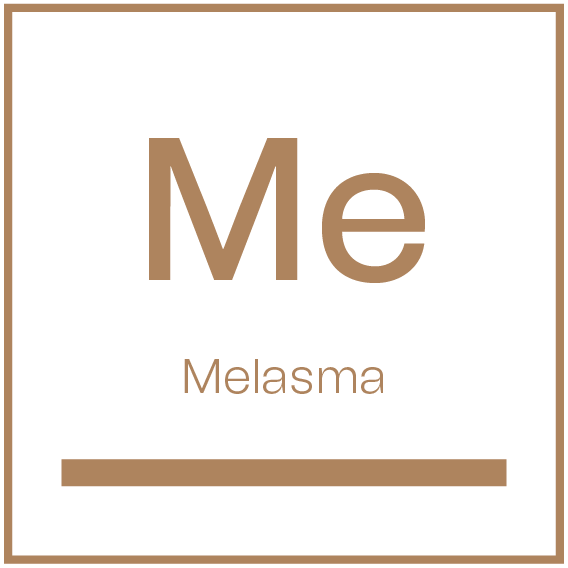 Melasma 101
Melasma is caused by both internal hormonal triggers and environmental triggers, mainly affecting women - although it also affects 10% of men. Dark patches are often evenly distributed over the face, cheeks, chin, bridge of the nose, and forehead. This condition is commonly caused by UV light, blue light, and pregnancy hormones. Other hormonal changes such as a menopause, HRT, contraceptives, and stress-induced cortisol levels can also exacerbate the condition. In some instances, excessive overheating through strong chemical peels or even intensive exercise can stimulate your melanocytes to overproduce melanin.
This condition is complex and challenging, but it is controllable. Zinc is a hero ingredient when it comes to the treatment of any form of pigmentation. Using a physical sunscreen with zinc oxide daily will protect your skin against UVA, UVB, IR (infrared) and HEV (high energy visible light/blue light) damage, which will prevent pigmentation from becoming more prominent. Zinc is also anti-inflammatory, which can assist other triggers of pigmentation. Look out for mineral makeups that contain zinc oxide and iron oxides for additional blue light protection.
Topical vitamins will provide a range of benefits in the regulation of excess pigment. Vitamin A will increase cell-turnover on the skin, which reduces the clumping of melanin as well as inhibiting the tyrosinase enzyme needed for production of melanin. Niacinamide (Vitamin B3) is a fantastic all-round solution for preventing the transfer of excess pigment from melanocytes, whilst Vitamin C can further reduce the activity of the tyrosinase enzyme. Targeted peptides will also work to calm this enzyme whist keeping the melanocyte cells healthy, resulting in a more even skin tone.
The best approach to melasma is with a gentle touch; light chemical peels and treatments that don't cause direct overheating of the skin. Stay on top of this condition with regular treatments, lifestyle modification, being sun-smart, and using active cosmeceuticals.
Read more