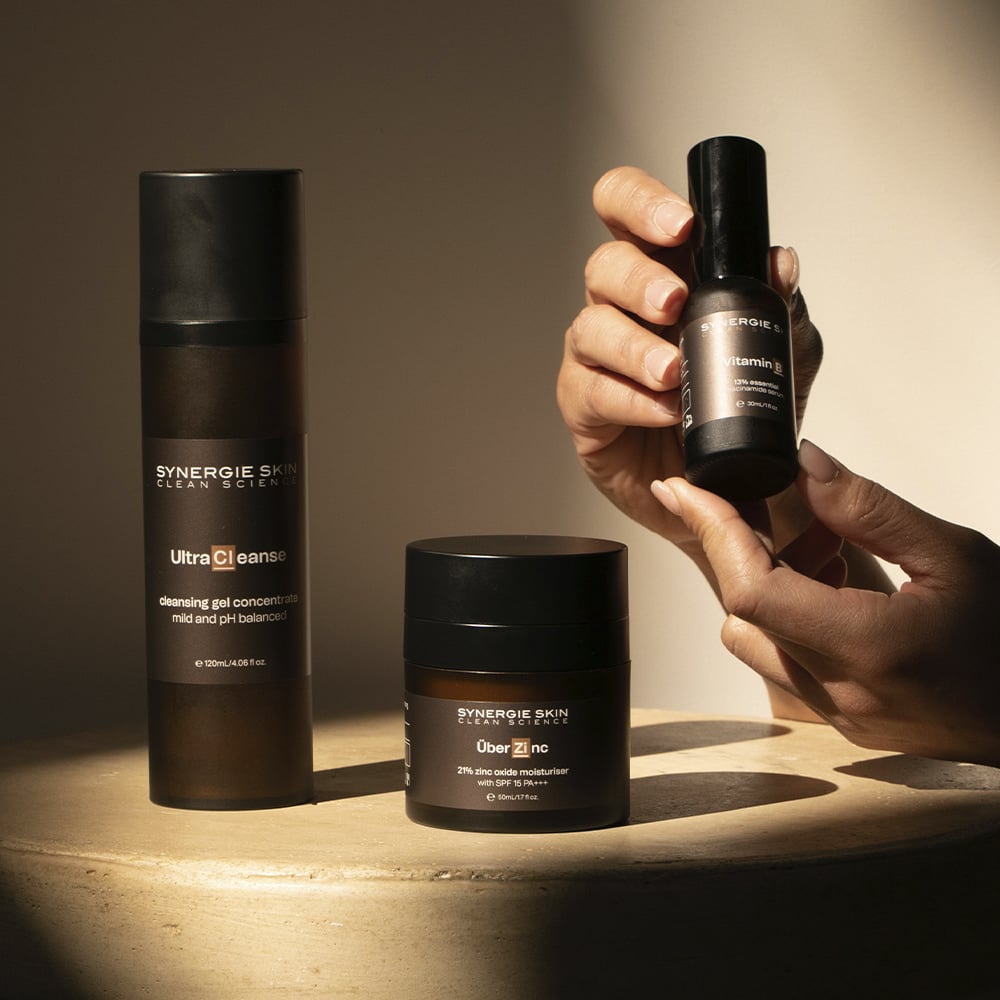 In Synergy with our Values
At the heart of Synergie Skin is founder, Terri Vinson's, Clean Science® philosophy; her commitment to marrying natural and laboratory-synthesised ingredients backed by clinical data to create ethically formulated Australian cruelty free skincare that enhances the longevity of your skin. The Cruelty Free International Leaping Bunny certified approval cements these core values, and allows Synergie Skin to maintain its promise as it continues to expand globally.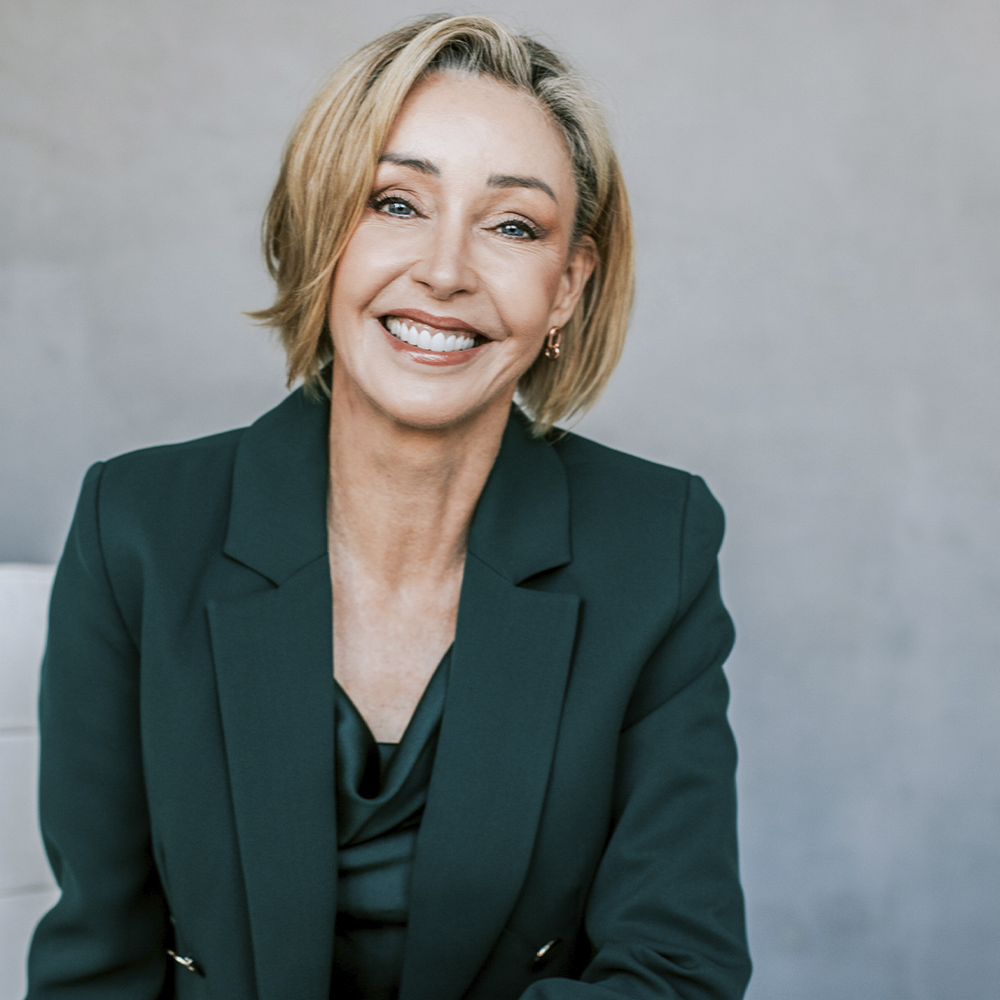 A Message from our Founder, Terri Vinson:
"Creating certified cruelty free skincare has been my personal mandate from the very beginning of Synergie Skin's inception, and I'm beyond proud that our business has achieved Cruelty Free International Leaping Bunny approval; the gold standard for cruelty free skincare in Australia. I truly believe that Australian cruelty free skincare is the future of our industry, and I encourage other cruelty free skincare brands to work with Cruelty Free International in shaping a more sustainable and ethical world."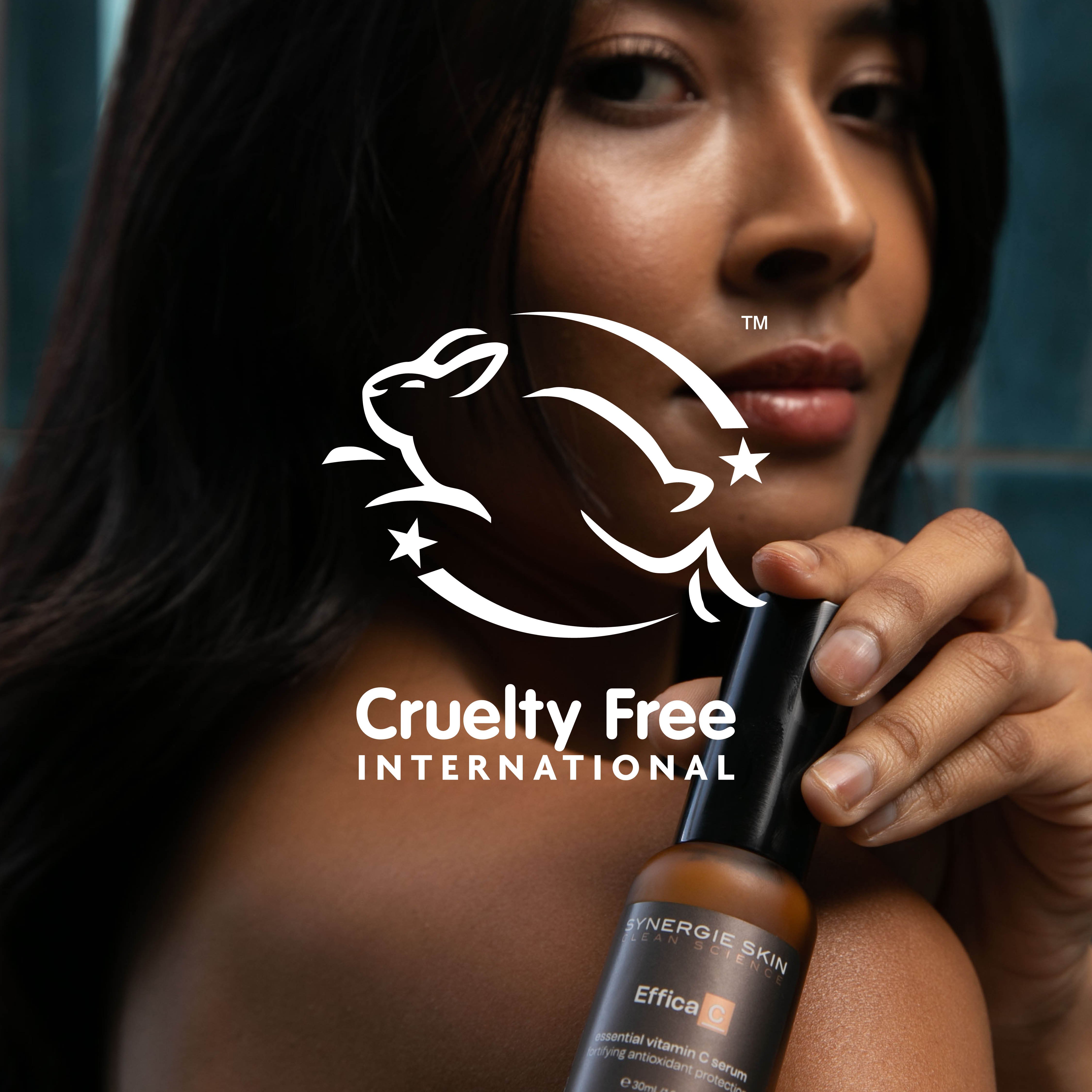 The Leaping Bunny Standard
Synergie Skin believes that beauty products should be cruelty free. We are proud to be Leaping Bunny approved. A global programme, Leaping Bunny requires cruelty free standards over and above legal requirements. All of our own brand cosmetic and personal care products are approved under the Cruelty Free International Leaping Bunny programme, the internationally recognisable gold standard for cruelty free products. We adhere to a fixed cut-off date policy and proactively monitor our suppliers to ensure that our products continue to adhere to the Leaping Bunny criteria. Our supplier monitoring system is also independently audited.
For more information about Cruelty Free International, Leaping Bunny certified brands, and Leaping Bunny criteria, please visit www.crueltyfreeinternational.org
EXPLORE PRODUCTS