Results-driven treatments. Satisfied clients.
Dedicated to skin professionals who demand only the best for their patients, Synergie Skin offers this premium range exclusively to accredited clinics and treatment rooms. Take your practice to the next level with clinical-grade products that can't be purchased online.
Utilising advanced active cosmeceuticals formulated at their therepeutic dosage or higher, the Synergie Professional range offers targeted solutions for accelerated results.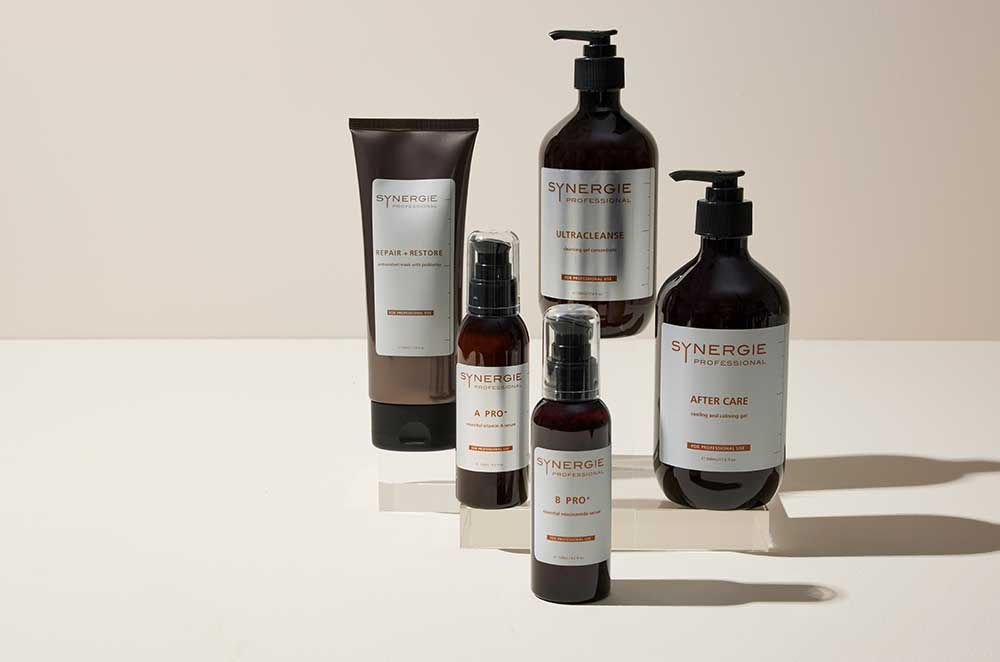 Synergie Professional
Synergie Professional is a unique professional use only range of specialist products that come in bulk, economical volumes to support businesses of all shapes and sizes. This line includes professional exfoliation, serums, masks, treatments and chemical peels to combat a diverse range of skin conditions. Reduce hyperpigmentation, refine skin texture, decongest blocked pores, soften scarring, stimulate collagen, and calm inflammation. No matter the skin concern, our professional range will ensure unparalleled customer satisfaction.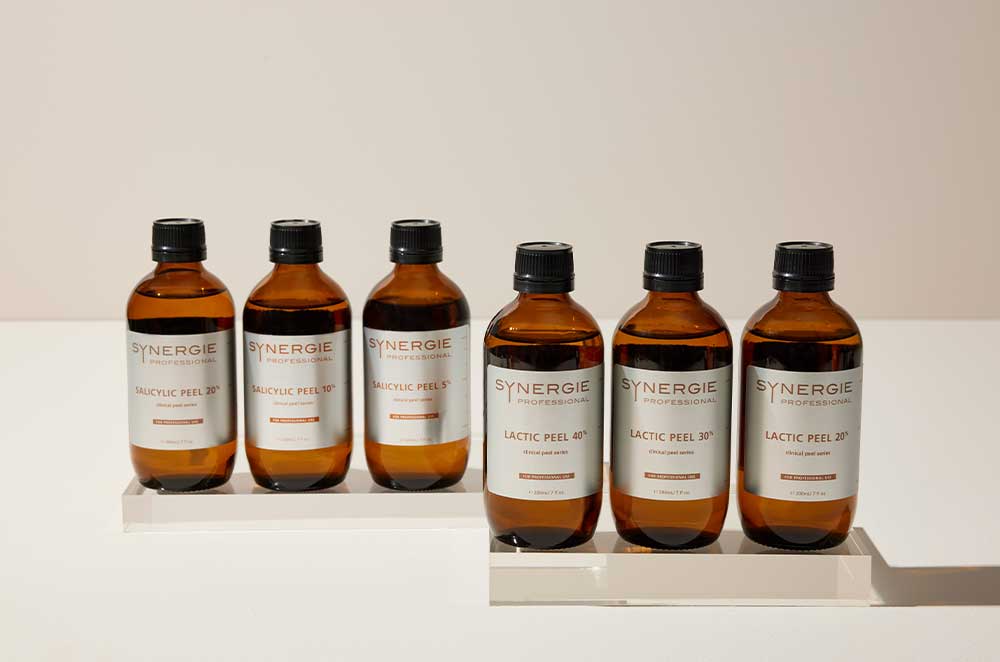 Synergie Peels
Curated to revitalise epidermal texture, Synergie Skin offers a range of powerful resurfacing chemical peels from a retinol-enzyme formulation, varying salicylic and lactic acid solutions, our exclusive Synergie peel as well as a modified Jessner peel for visible, lasting results.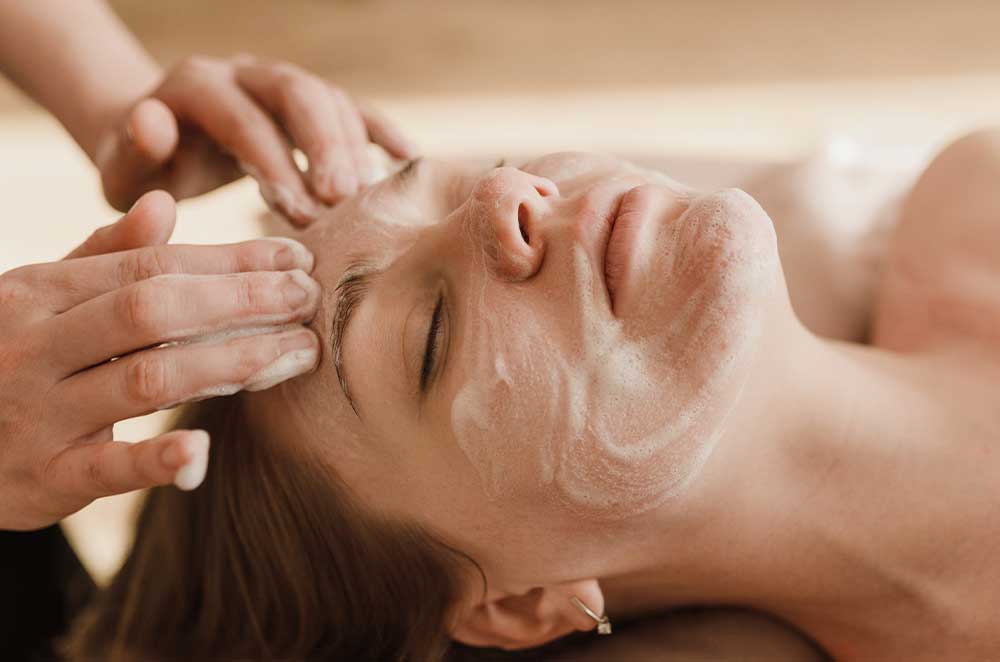 Synergie Signature Medifacial Treatment
With our highly customisable Signature Medifacial, you can experience true freedom in tailoring treatments to meet your clients' specific needs and expectations. Ideal for increasing hydration and vitamin infusions, these treatments literally put the power of Clean Science in your hands.